Most Medicare plans with prescription drug coverage (Part D) have a coverage gap called a "donut hole". This means that after the Medicare beneficiary and drug plan have spent a certain amount of money for covered drugs, the beneficiary moves into the "coverage gap" benefit level and will pay 25% of the cost of each medication. Read more about the "donut hole" in this article written by Krista Peeks Dittman, ComPro Medicare agent.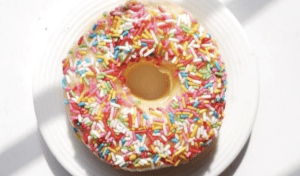 MEDICARE SUPPLEMENT RATE INCREASES
Many insurance companies adjust the premiums on Medicare Supplement policies in the spring. This includes BlueCross BlueShield, Mutual of Omaha, Medica and United Healthcare. We are happy to discuss the rate increase that you received and review your options.
You can apply for a new Medicare Supplement as a way to reduce your premium. However, a new policy is not guaranteed. The application will ask you to provide your health history. The insurance company will evaluate your "risk" for medical expenses and decide whether to accept or decline your application. We often apply to more than one company to find the most favorable outcome.
MEDICARE COORDINATION OF BENEFITS
Who pays first if you have Medicare (Part A /Part B) and you are enrolled in an employer group plan? In general, if the employer has 20 or more employees, then the group health plan pays first and Medicare is second. If the employer has less than 20 employees, then Medicare is primary and the group plan is secondary. Click here for more details about Medicare Coordination of Benefits.
KEEP YOUR CONTACT INFO UPDATED
If you've experienced a change of address, last name, email or some other demographic information, it's important for you to notify your insurance provider and the Social Security Administration to let them know. This will ensure that their information about you is properly updated and that you do not miss receiving important plan or benefits information.
QUEST FOR THE BEST
Our staff is on a quest to find the best pizza in Lincoln. So far, Isles Pizza is in the lead. But we have more delicious options yet to sample!

HOW CAN WE HELP?
Got questions about or need assistance with your health insurance? We're always happy to help! Just give us a call at (402) 488-5100 to set up an appointment with one of our licensed insurance agents.
WE'RE HIRING!
Know someone that would be a good fit for our ComPro Team? We'd love to meet them! For info about our current job openings, click here.
GOOGLE REVIEWS, PLEASE!
Have you had a positive experience with ComPro? We would very much appreciate you sharing this as a Google review.