Thank you for trusting our ComPro Team to help you with your health insurance plan for 2023. If you need any further assistance or have questions about your plan, please call our office at (402) 488-5100 and we will be glad to help you!
MEDICARE UPDATES FOR 2023
Part B Premium: $164.90 per month: This is a decrease from 2022 premium of $170.10! If you receive Social Security, this is deducted from your benefits each month. Those who don't receive Social Security, will be billed by Medicare.
Part A Deductible: $1,600 per benefit period: This premium was $1,556 in 2022. If you have a Medicare Supplement, you will not pay this deductible. If you have a Medicare Advantage plan, you will pay the daily hospitalization copay amount that is specified in your policy.
Part B Deductible: $226 per year: This is a decrease from 2022 premium of $233. If you have a Medicare Supplement (other than Plan F), you will pay this deductible the first time that you use medical services in 2023. If you have Plan F, you will not pay the deductible because Plan F pays if for you. If you have a Medicare Advantage plan, there is no deductible. Instead of a deductible, you will pay a copay for each medical service as you use it.
Medicare IRMAA fees (Income-Related Monthly Adjustment Amount): Medicare will review your 2021 federal income tax return to determine if you are subject to an IRMAA fee in 2023. Those who reported modified Adjusted Gross Income of more than $194,000 will generally be subject to the fee on both Part B and Part D. You will be notified by Medicare of the amount that you will pay.
NEW TO MEDICARE ADVANTAGE?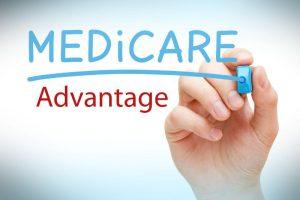 If you are new to a Medicare Advantage plan in 2023, you will be learning how it works throughout the year. You will have a copay each time you use a medical service. It is important to use in-network providers. You also have new benefits for vision, dental, hearing and over-the-counter items.
It is wise to thoroughly read the information that you receive from your insurance company so that you can utilize ALL of your benefits. You can always check with your ComPro agent with any questions you may have regarding your Medicare Advantage plan.
FROM OUR CLIENTS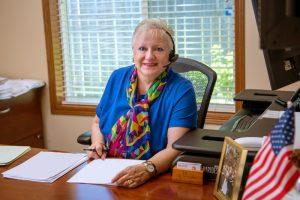 Melisa helped to resolve issues regarding my health insurance needs and financial limitations. The thought of not being able to afford health insurance was daunting. But Melisa jumped through all the hoops to find a solution that worked for me. What a relief. Every time I had questions or concerns about my health insurance, the ComPro Team found the answer. They always follow through. Melisa is an amazing agent. She listens to your concerns and needs and then maps out a comprehensive plan to get you the best possible insurance within those parameters.
– Paul
MERRY CHRISTMAS FROM COMPRO!
GOOGLE REVIEWS, PLEASE!
Have you had a positive experience with ComPro? We would very much appreciate you sharing this as a Google review.